SHOP THE LOOK
Linen gives atmosphere and radiance to every room.
VIEW LOOK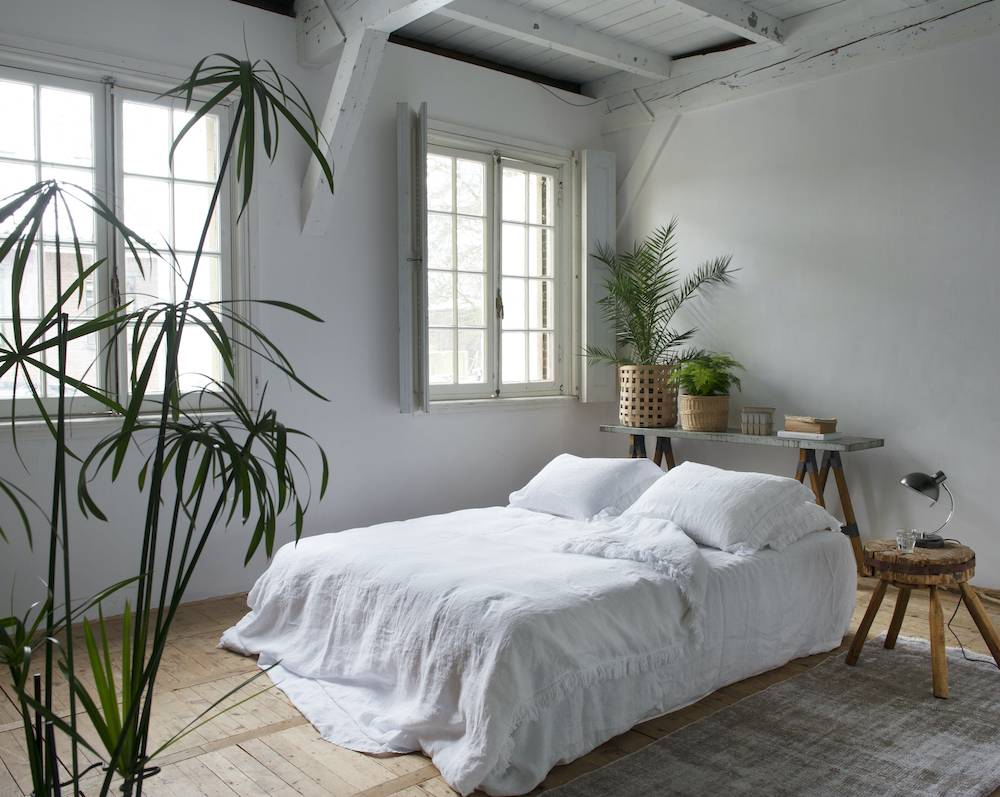 Passion for Linen is convinced of the unique properties of linen.
Nothing as annoying as a bad night's sleep. Because everyone deserves to be able to sleep well, at Passion for Linen we have been developing our own affordable collection of linen duvet covers since 2012. This substance appears to contain a good number of positive qualities, which ensure that you fall asleep easily and wake up well rested the next morning. What started with a selection of duvet covers has grown into a rich range of linen products, made with an eye for detail.

Choose your style
Although all Passion for Linen products have a natural look, every item is unique. Because every bedroom is that too. Are you looking for sturdy bed linen to underline the industrial look of your interior? Or is it a duvet cover in a country version that you want to create extra warmth in your home? At Passion for Linen you will find the most luxurious eye-catchers, in the style that suits you.

A special collection
At Passion for Linen we work exclusively with the best European producers to guarantee the good quality of our duvet covers and sheets. You will find duvet covers of 100% linen, but also linen of linen combined with pure satin. Also for beautifully colored plaids and silky towels you have come to the right place at Passion for Linen. Although we add new products to our collection every year, we believe in the power of a timeless assortment. This means that the product you buy today will still be part of our collection in a few years.
Would you like advice on the use of linen, colors or making combinations then you can just call us!
DISCOVER OUR NEW COLLECTION
Tranquillity and romance
Explore the new collection of House in Style and Passion for Linen! The spring and summer of 2021 are all about tranquility and romance. This collection contains a lot of white, off-white and natural and light earth colours.
Watch the video